Crypto Buddhas has a good run of sales on Opensea and starting from zero the Crypto Buddhas Volume 1 has come along way. The social media is growing organically as are the sales of the NFTs. Although the crypto currency market has been struggling at late, the NFT industry is not slowing down. So many new NFT projects are about now that its difficult to get noticed. But we stand out as we are unique and continue to carry that trend on. In the next few months we will be releasing 10k Crypto Buddhas that can be minted directly from this website. A continuation of the Crypto Buddhas but with more traits and rarities and some secrets that will be revealed later in the year. 
The Crypto Buddhas Volume 2 will be similar design, but with more color, more variations and more buddhas. Some new traits have been added that will not be revealed until a later date. Also some new design features that give them even more quality and greatness.
This promises to be an exciting time for Crypto Buddhas as we have grown and learned a lot from the first volume. But we not giving up on the 1st volume there are still 50 new Crypto Buddhas coming in the next month or so, to bring the total to 100. All 50 will be 1/1 as planned. 
There will also be some more Moon Buddhas minted in the next few months also 1/1.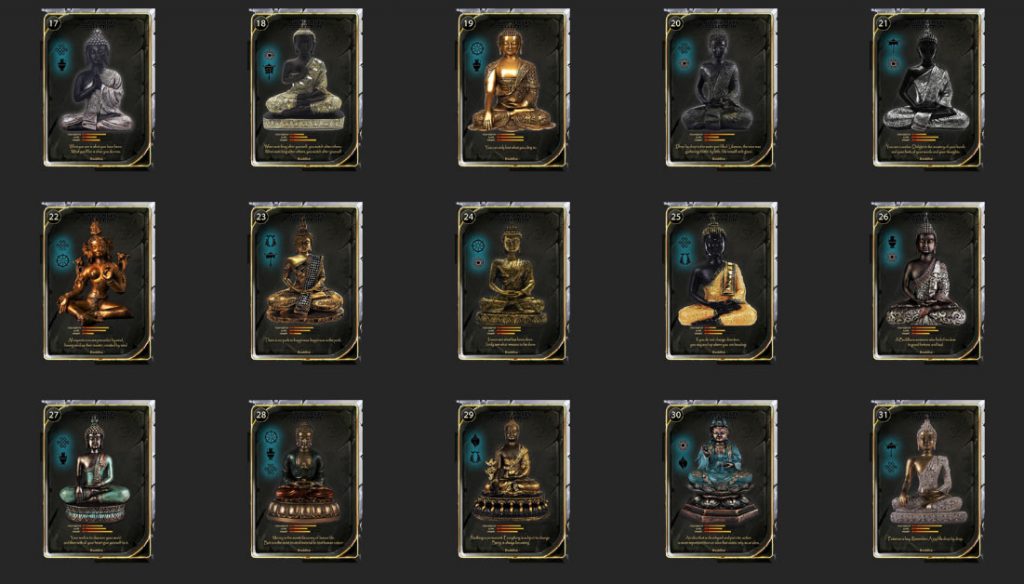 Crypto Buddhas Volume 2 will come in 2023 and all our current owners of a Crypto Buddha Vol 1, will be rewarded. Stay tuned and best wishes, abundance and luck.